Soil preparation for the production of sod
Use BeachTech for soil preparation in the production of sod. Before leveling and sowing, BeachTech mobile sifters remove all stones from the soil. Thanks to the various mesh sizes of the screening belts, BeachTech picks up small to medium-sized stones reliably. The sod thus becomes even smoother and can be lifted off without creating holes. At the same time, you prevent damage to your machines.
High area coverage
At a maximum area coverage of up to 30,000 m² per hour, BeachTech offers efficient solutions for soil preparation.
Optimum soil preparation
The stone-free, smooth surface is a guarantee for high-quality sod.
Be kind to your implements
Removing the stones reduces the wear on the blades of other implements.
How BeachTech Mobile Sifters work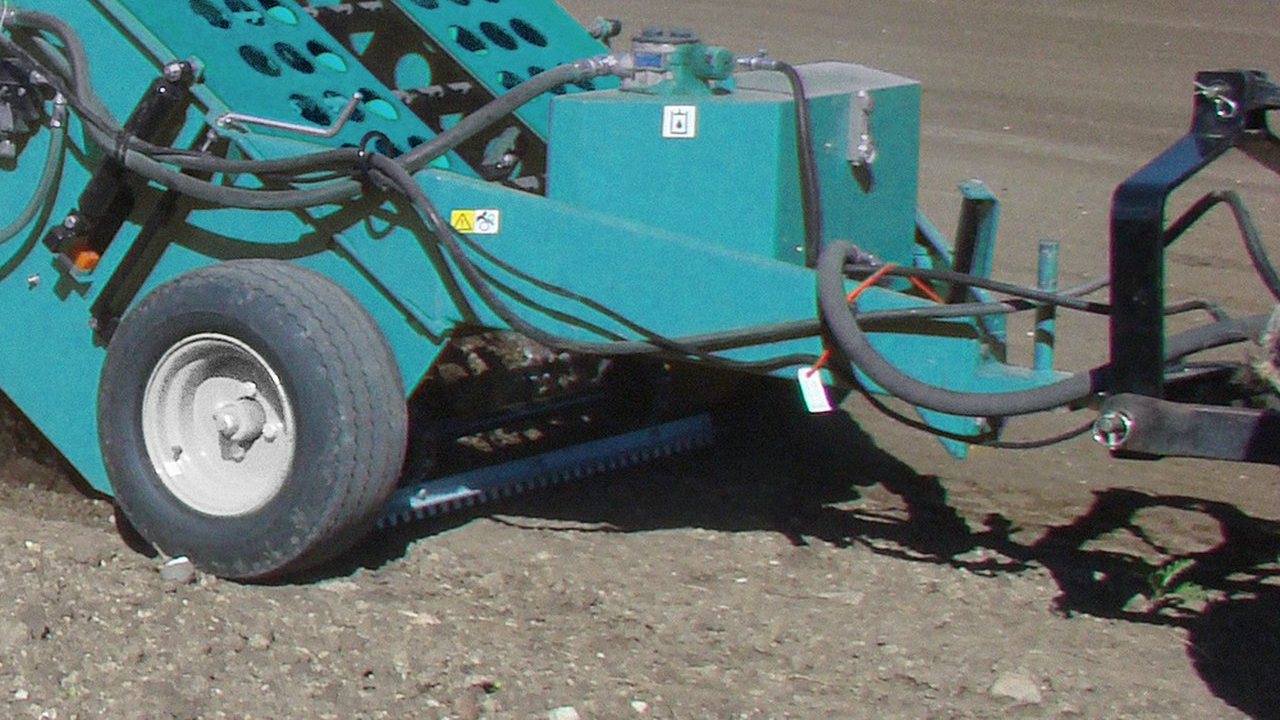 Das höhenverstellbare Aufnahmeschar nimmt Erde und Steine aus der obersten Bodenschicht auf.
Erde und Steine werden auf ein rotierendes oder vibrierendes Sieb transportiert. Die Steine werden ausgesiebt und in den Sammelbehälter befördert.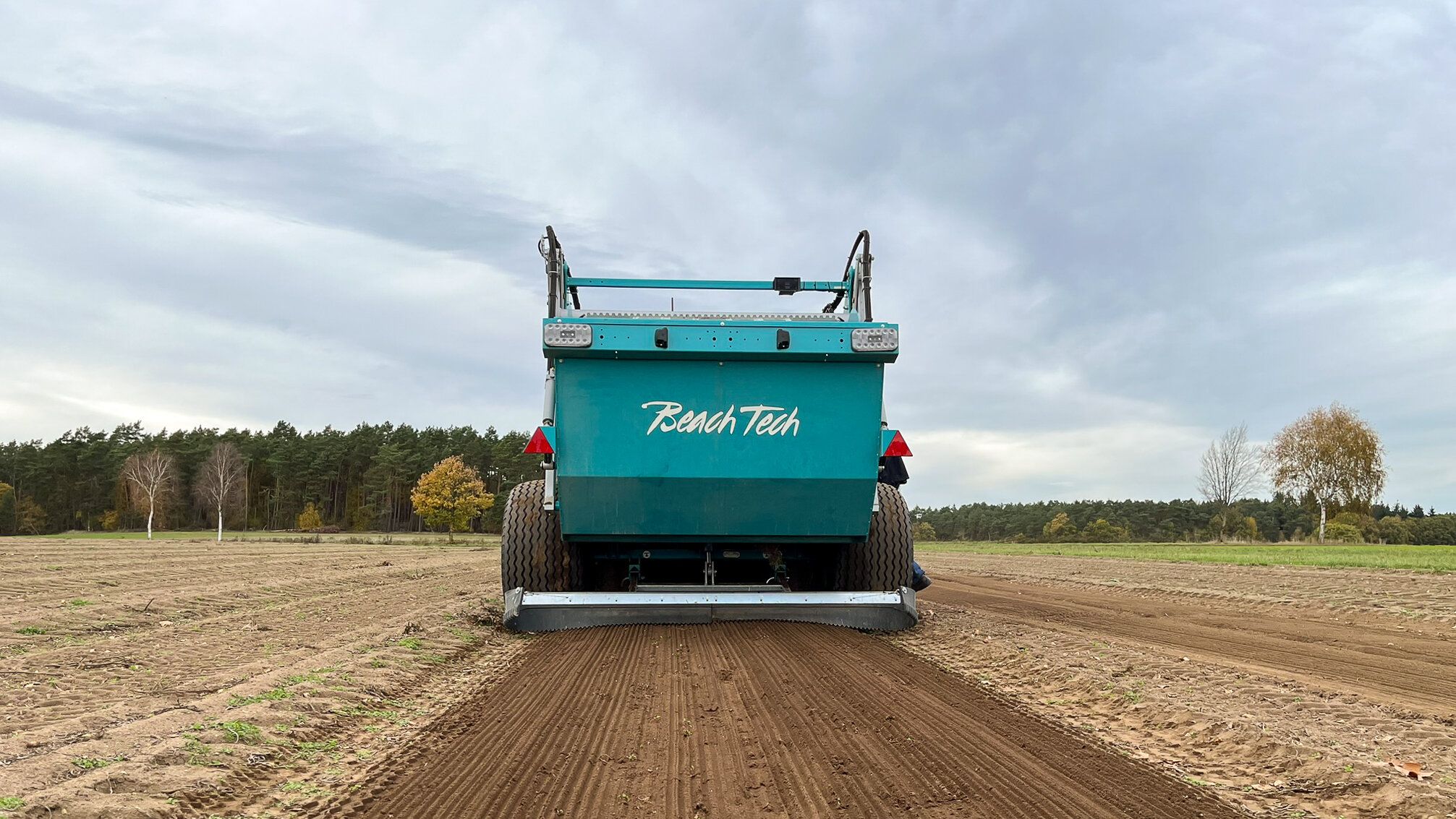 Die gesiebte Erde fällt auf den Boden zurück. Der entsteinte und belüftete Boden ermöglicht einen optimalen Aufwuchs der Nachsaat.
BeachTech Siebmaschinen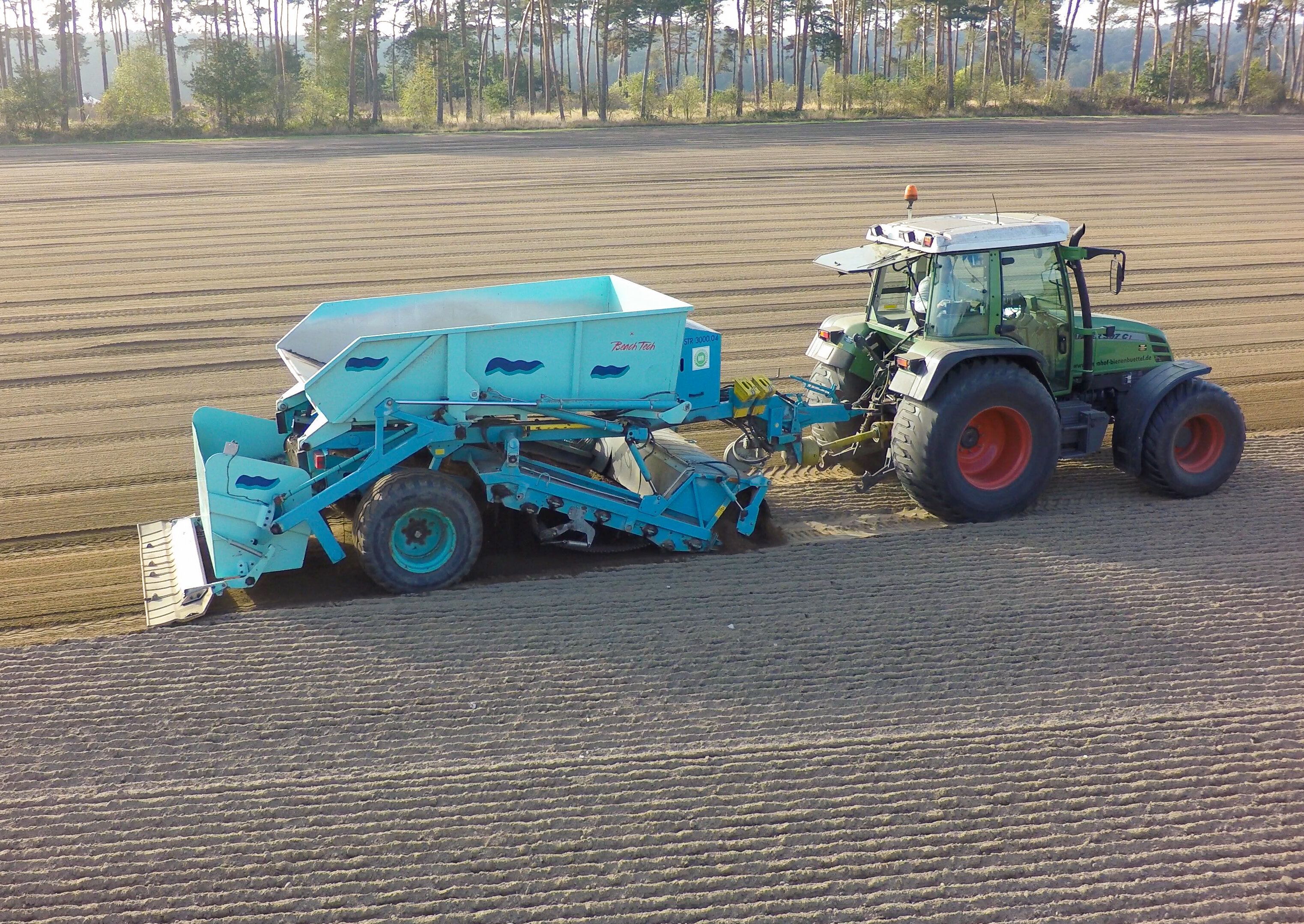 BeachTech Siebmaschinen werden über eine Aufsteckpumpe oder Gelenkwelle mit dem Traktor verbunden. Sie erhalten unsere Fahrzeuge in verschiedenen Arbeitsbreiten von 1,20 m bis 2,50 m, sodass Flächenleistungen von bis zu 3 ha pro Stunde realisiert werden.
Arbeitsbreite
Volumen des Sammelbehälters
Anforderung an den Traktor
BeachTech 1000
1.200 mm
0,4 m³
30 PS
540 U/min
BeachTech 1500
1.600 mm
1,5 m³
65 PS
540 U/min
BeachTech 2000
1.850 mm
1,5 m³
70 PS
540 U/min
BeachTech 2500
2.500 mm
2,8 m³
80 PS
540 U/min
BeachTech 3000
2.500 mm
4,7 m³
100 PS
1.000 U/min
Kontaktieren Sie uns