Beach cleaning before events
Beyond every day beach cleaning, BeachTech is also in use in advance of major events. BEACH DAYS BORKUM is the most recent example.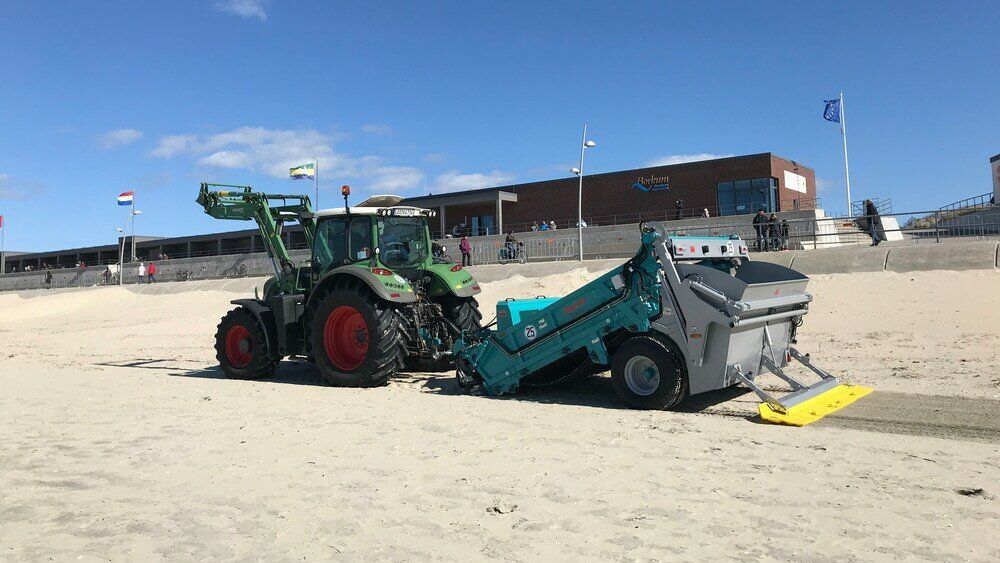 On the East Frisian island of Borkum in Germany, the second run of BEACH DAYS BORKUM took place in early July. On the "most beautiful pile of sand in the world" a high-class beach volleyball tournament, a concert with German artists Pohlmann and Michael Schulte and a beach party were held. Sports, music and island atmosphere were brought together here-everything outdoors against the picturesque backdrop of the North Sea and, of course, clean beaches! The BeachTech has been cleaning the beaches on Borkum since 2003-including in advance of such a major event as BeachDays. Thus, there are no barriers to "undisturbed" fun out on the beach. Only recently, Borkum decided to acquire the new BeachTech 2500, which features numerous innovations such as a patented, newly-designed composite screening belt, an improved screening belt guidance, LED lighting and easier unloading as a result of optimized kinematics as well as a new folding function.
The BeachTech 2500 has other features that make the job easier. For example, the axle design allows ample space for servicing; the linkage system makes the waste container easier to empty, and the remote control is great for easy operation.
Regardless of respective BeachTech model, the flexibility in the selection of the suitable cleaning technology always ensures the best and most efficient cleaning. In dry or damp sand, on soft or hard surfaces, with major or minor soiling as well as in the high-water line area. The BeachTech represents enhanced recreational value for vacationers. It stands for content tourists who enjoy thinking back to their vacation, keeping their days of the beach or the event among their best memories!