Seaweed
Seaweed is a continuously recurring problem on beaches worldwide. Mexico and the Caribbean in particular are currently "sinking" in seaweed again. BeachTech and Cherrington equipment offers fast support.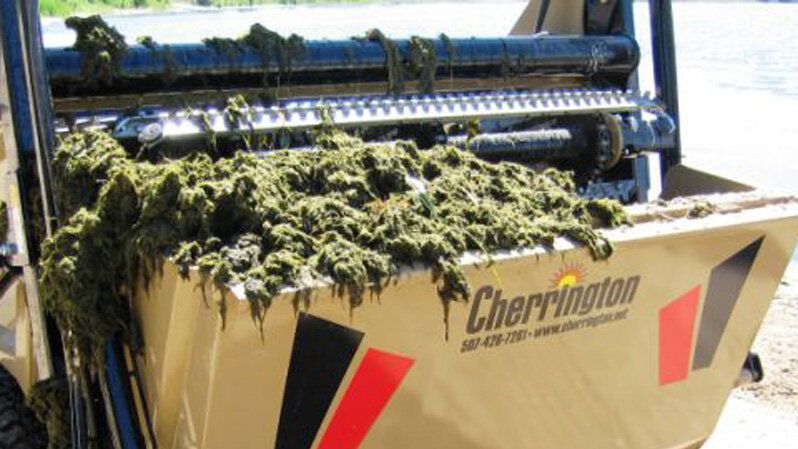 When people travel to the Caribbean for vacation, they usually look forward to gloriously turquoise water and endless white beaches. In recent weeks, however, the reality has been quite different: putrid slicks of algae, which attracted chiggers and turned the path to the sea into an adventure of its own. In recent years, Mexico and the Caribbean in particular have been affected. The amounts of seaweed washing up here have tripled, sometimes quadrupled. Over time, seaweed has become a serious threat to tourism. Where does all the seaweed come from?
"El mar de sargazo" or "Sargasso Sea" is a familiar concept, having been described long ago perhaps by Columbus. This is an enormous region characterized by having hardly any wind. It is "encircled" by sea currents and contains an enormous amount of brown algae. Where the brown algae in the Caribbean comes from is still a matter of debate. Fields of Sargassum have also formed at the mouths of the Amazon in Brazil and the Mississippi in the United States. The fast growth of this brown algae can probably also be traced to fertilizers and waste transported in floodwaters.
The main reasons for the increase in washed-up brown algae and seaweed are contamination of the sea, warming of the sea and the associated decrease of oxygen in the water. A solution to the Sargassum problem can only be achieved if it is worldwide and comprehensive. In the short term, BeachTech and Cherrington beach cleaners provide support for removing the enormous amounts of this floating refuse in the affected regions. BeachTech and Cherrington quickly make beaches clean again.
Many years of experience with seaweed and algae make BeachTech an important partner for removing these deposits. Especially the BeachTech 3000, with a total load volume of 4.7 m3 (166 ft3) it is capable of collecting and transporting even large quantities of seaweed and algae. But there are also other models in the BeachTech and Cherrington product range that do a thorough job of cleaning up seaweed and algae. And by doing so, they make a contribution to reducing the effects of this problem on tourism. Clean beaches are an important factor for vacation destinations. After all, only vacationers who treasure their days on the beach will look forward to returning!

If you are interested, just have a look at our videos on the topic on YouTube!