The new BeachTech 5500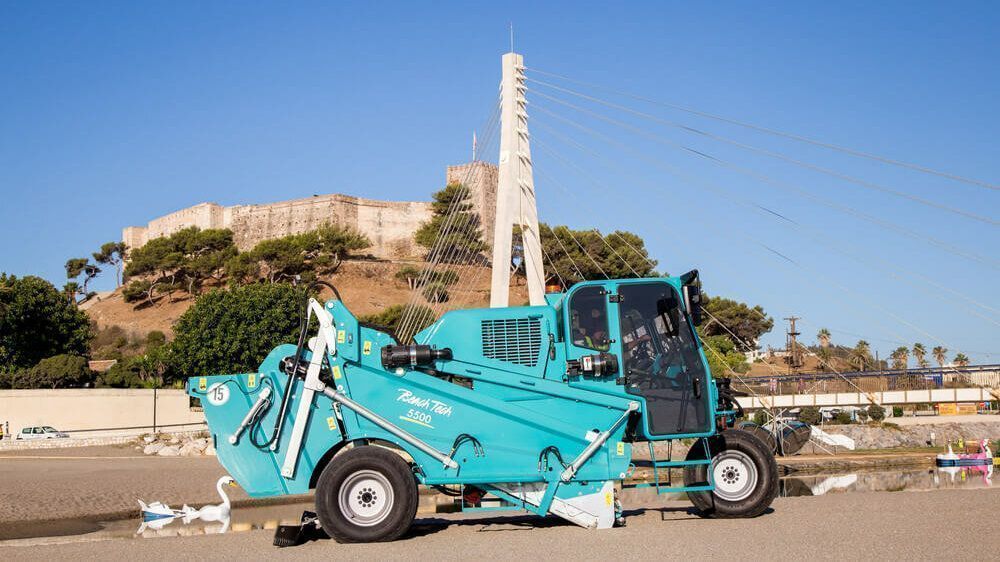 The BeachTech 5500 is the newest self-propelled beach cleaner from Kässbohrer.
For the most part, the tried-and-tested technology was taken over from Cherrington, but in doing so, Kässbohrer engineers added a few optimizing features as well. The distinctive 3-wheel design makes the BeachTech 5500 especially maneuverable. Further characteristics include its powerful turbo diesel engine, a propulsion drive with 3 hydrostatic wheel motors providing optimal power transmission, and low-pressure tires. The cleaning system guides the sand over a vibrating screen by means of a conveyor system. The sand is sifted out, which creates a beach with guaranteed cleanliness.
No matter whether the sand is wet or dry, the BeachTech 5500 cleans the most varied beaches thoroughly and efficiently!
Learn more about BeachTech 5500