BeachTech cleans sand after oil spill
With our patented screening/sifting technology, BeachTech is effectively screening out oil from the sand on Delaware beaches. Efficient screening ensures that harmful debris is removed, leaving clean sand on the beach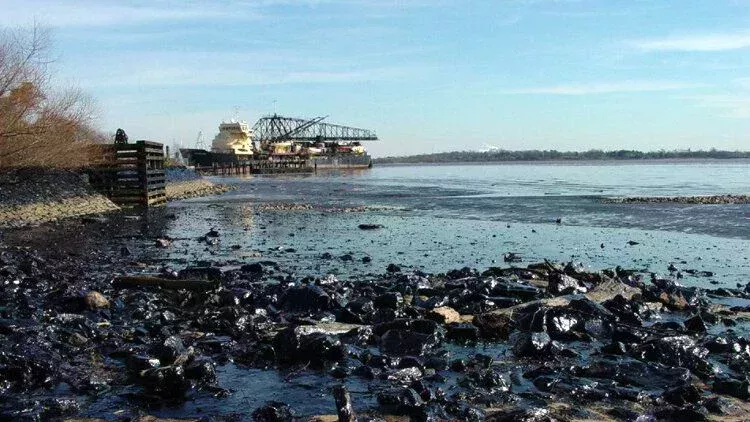 A significant stretch of the Delaware and Maryland coastline was affected by an oil spill this fall, and oil was found on 280 miles of the Delaware/Maryland shoreline. Oil on the beach is bad, period. Adding to the seriousness of the oil spill issue is the fact that this region on the America's Eastern Atlantic coast is a critical habit for many species of birds, a number of which are threatened and in steep decline.
DNREC (Delaware Department of Natural Resources and Environmental Control) is working under a unified command with the U.S. Coast Guard to clean the spill. It was estimated initially that more than 215 gallons of oil had spilled, but the actual amount could be larger. Crews have already removed an estimated 75 tons of contaminated sand and debris from these coastal areas.
Now, with less crews on the ground for the initial hand cleanup, the task force is turning to a more effective piece of machinery. The BeachTech 2000 will now be an important part for the call to action to bring back the beautiful beaches of this region to pristine shape.
Take a look at this video to see the BeachTech cleaning the oil spilled beaches!
Screening technology preserves sand
Raking is counter-productive for beaches contaminated with oil. Traditional raking machines break up oil clumps or move them into deeper into clean layers of sand. With BeachTech's cleaning technology and the option of utilizing extremely small sifting belts, contaminated layers of sand can be easily separated from the uncontaminated sand.
For more information to preserve your beaches, please fill out our contact form here: https://www.beach-tech.com/usa/en/contact/contact-form.html or get in touch with your local representative.
Remember! If it's not lifted, it's not sifted!