International Coastal cleanup day 2020
On 19 September was International Coastal Cleanup Day. Kässbohrer participates with its BeachTech beach cleaners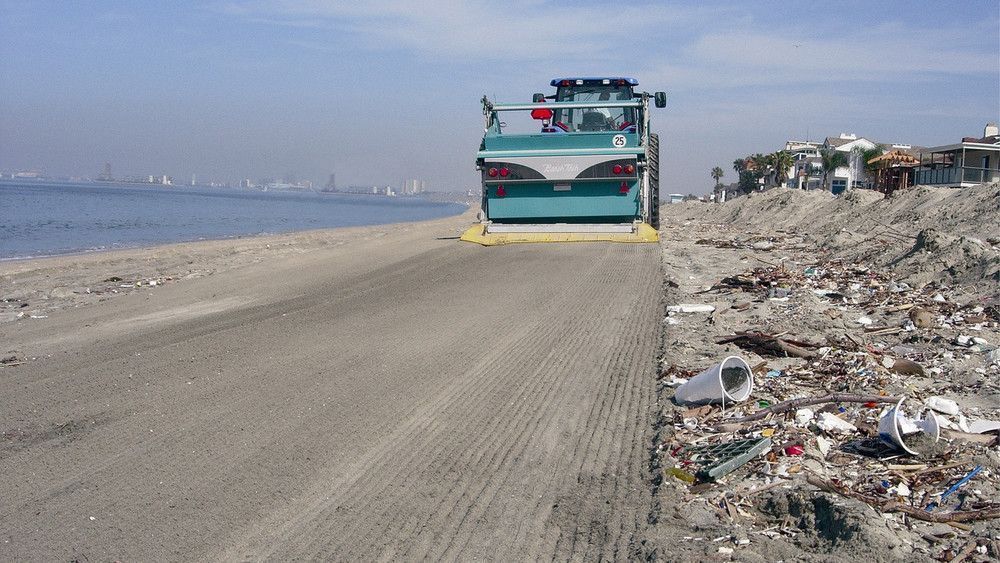 Kässbohrer Geländefahrzeug AG is associated above all with the PistenBully. However, the product portfolio also includes BeachTech beach cleaning equipment, with which Kässbohrer is also the world market leader. The company took advantage of the International Coastal Cleanup-Day and supported this campaign on various beaches around the world with its beach cleaners.
In Italy, a demonstration with several beach cleaning models took place on a beach near San Remo in Liguria. This was the first time a beach was cleaned by machine.
At the famous Venice Beach in California Kässbohrer started the challenge "Beat the BeachTech". Machine beach cleaning against manual waste collectors - Who cleans faster? Who cleans more thoroughly?
BeachTech machines have also supported cleaning campaigns on Cleanup Day at several locations on the Baltic and North Sea in Northern Germany.
The cleaning of beaches worldwide is an important contribution to the fight against plastic waste in the sea. Rubbish on the beach that is not cleared away is washed back into the sea by the waves and surf. A large proportion of this waste is plastic waste. Plastic waste ends up in the food chain of ocean life and eventually on our plates.
In order to raise awareness of this problem and to support worldwide campaigns, Kässbohrer Geländefahrzeug AG is also involved locally in Laupheim.
Together with MobiPark, the Friedrich-Uhlmann-School and the city of Laupheim, a Corona-compliant cleaning campaign took place. Mobi Park offers everything for a little holiday in between - in one of the most beautiful spots in Upper Swabia. To ensure that this remains so, the area around Mobi Park was returned to nature in perfect, cleaned condition before the winter break. Two classes of the Friedrich-Uhlmann Realschule as well as a practice class supported this clean-up campaign and collected rubbish on the premises. On this occasion Mobi Park presented its newly designed beach bar area. During a short demonstration, Kässbohrer cleaned the area with a small, hand-held BeachTech machine, the BeachTech Sweepy hydro. Afterwards, the attending guests of the press could try out the machine for themselves - because it is really easy to operate!
Kässbohrer Geländefahrzeug AG wants to enter into a cooperation with the Alliance to End Plastic Waste, a large, strong and worldwide organisation for the reduction of plastic waste. You can support the topic and BeachTech worldwide by publishing pictures and videos under the hashtag #plasticfreebeaches, which document their success in collecting plastic waste.
With its participation on the Cleanup-Day 2020, Kässbohrer Geländefahrzeug AG is making a statement on a sustainable and responsible approach to nature. On the beach. On the mountain. Off-road.