Mechanical beach cleaning on Rügen
As one of its most long-standing customers, the community of Binz has already been using BeachTech for 24 years. Building yard manager Andreas Bluhm talked to us and reported on the many years of successful cooperation between Kässbohrer and the municipality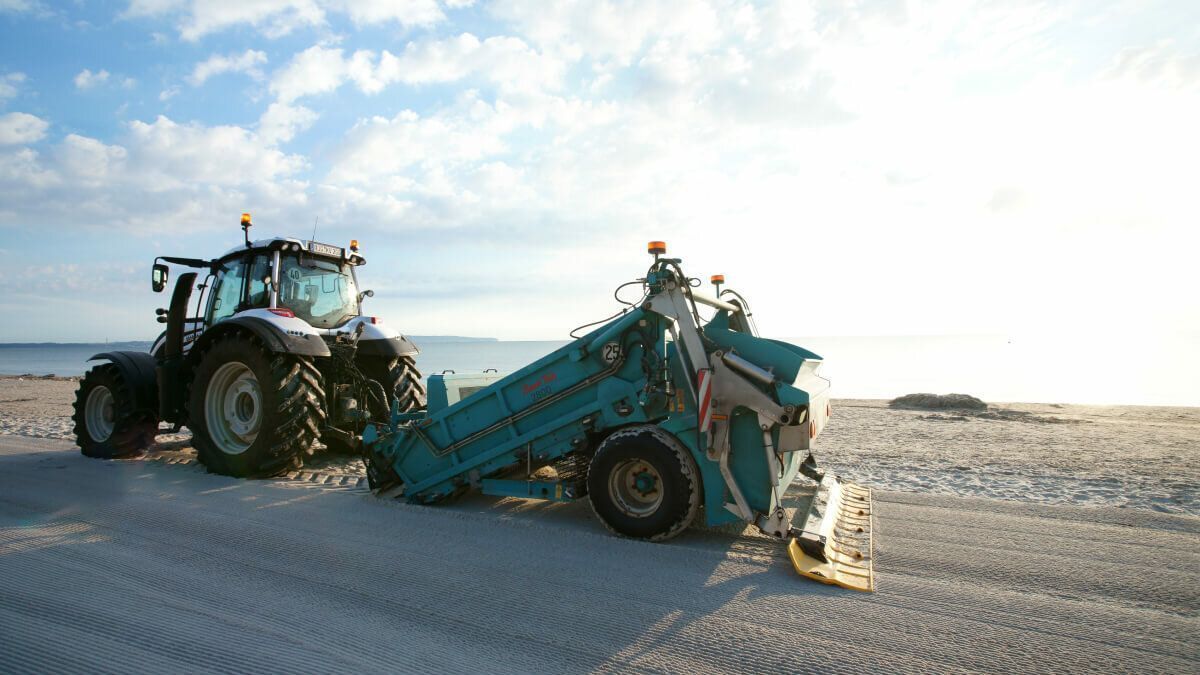 Are there any special challenges at your site?
Andreas Bluhm: "Here in Binz there are no special challenges on the beach. We have a very fine-grained beach sand, without stones. One obstacle, but by no means a challenge, is building castles. But BeachTech has already developed solutions for this, which are of course being discussed at our company".
Do you occasionally receive direct feedback on the beach quality from guests?
Andreas Bluhm: "Beach cleaning is very important to us, which is why we regularly receive praise for the beach quality. Especially at weekends and during holidays our pier becomes a photo motif. The beautiful, clean traces of the beach cleaner make the pictures look like they were taken by a photographer.
If the weather is bad and we are not able to clean, there may be requests, if due to personnel and technical capacities only a section-by-section cleaning of the 5.5 km long beach is possible and some areas must be left out.
Why did you decide to buy a BeachTech?
Andreas Bluhm: "The efficiency and the cleaning technology were decisive for us. We do not have a lot of downtime and the cleaning technology allows us to clean down to a depth of 10 cm".
How do you rate the BeachTech in terms of user-friendliness?
Andreas Bluhm: "The operation is super clear and simple. The tractor is more complicated to operate."
What do you appreciate about working with Kässbohrer?
Andreas Bluhm: "We particularly appreciate the fact that we have been able to contribute directly to product development several times in the past. Kässbohrer has been on site with us for the last six years and has tested the beach cleaners in the field. We were able to view new vehicles directly and provide suggestions. We are particularly proud of this. We react immediately to current developments and problems".
Can you give us an example of how you have contributed to product development?
Andreas Bluhm: "We have been able to exert a significant influence on the development of the finisher in particular. We have contributed to the fact that it is constructed wider and the hanger generates more pressure. These two improvements result in a sensational beach image. The rotating beacons on the vehicle are now also available as an option. These are very important for us to ensure increased visibility and safety on the beach.