Quality is not bound by age
BeachTech pays off—both now and later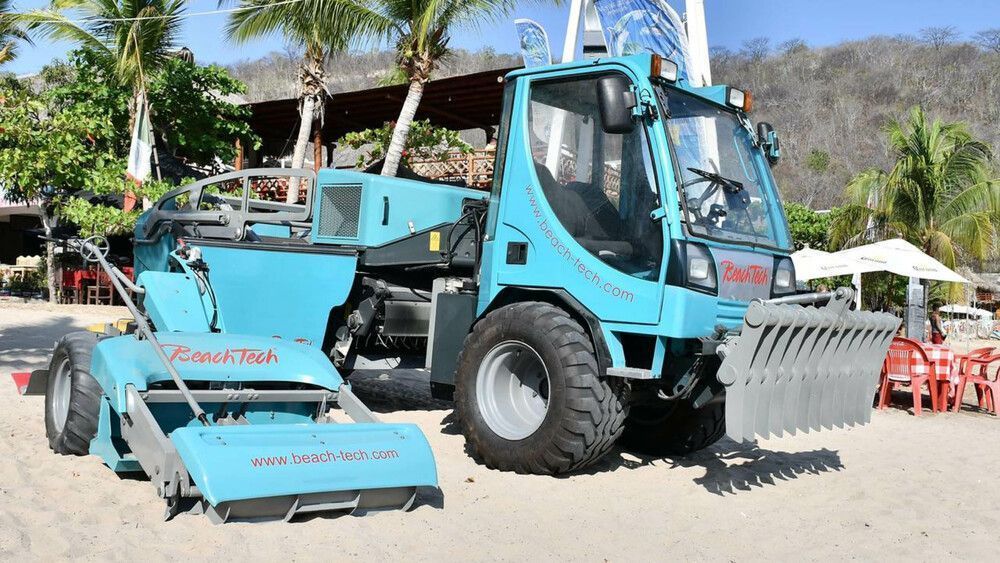 With a BeachTech beach cleaner, you can be certain that it will reliably deliver what you demand of it year after year, in any weather and even under harsh operating conditions. This is made possible by our quality assurance system, which we have been consistently refining for nearly 30 years.
To achieve continuous improvement over the long-term, Kässbohrer Geländefahrzeug AG has implemented an extensive quality management system in all business processes and is certified in accordance with the internationally recognized quality management standard ISO 9001:2015. The process reliability achieved through this leads to even better product quality in many areas. BeachTech is the epitome of quality, durability and stable value!
Turning the old into the new.
Recently, our dealer in Mexico, TECNOCLEAN SA.de CV. completely overhauled a BeachTech Marina and a BeachTech Sweepy after 8 years for the customer ZOFEMAT, which cleans the beaches of Bahias de Huatulco. The beach cleaners went through extensive servicing, and at the beginning of the year they were returned to the customer. Anyone not in the know could think these were brand-new vehicles.
Built for use at the sea.
All BeachTech vehicles are designed on the whole to withstand the high stress from salt water, constant contact with abrasive sand, salty air and high humidity. The tried-and-tested components remain intact even during long periods of downtime; they are galvanized to prevent corrosion, primed with a 2-component EP primer filler and protected against the effects of weather by a 2-component acrylic paint. And special pigments in plastic and rubber parts ensure resistance to UV light. A durable design from the bottom up!