30 YEARS BEACHTECH
We have had a great anniversary year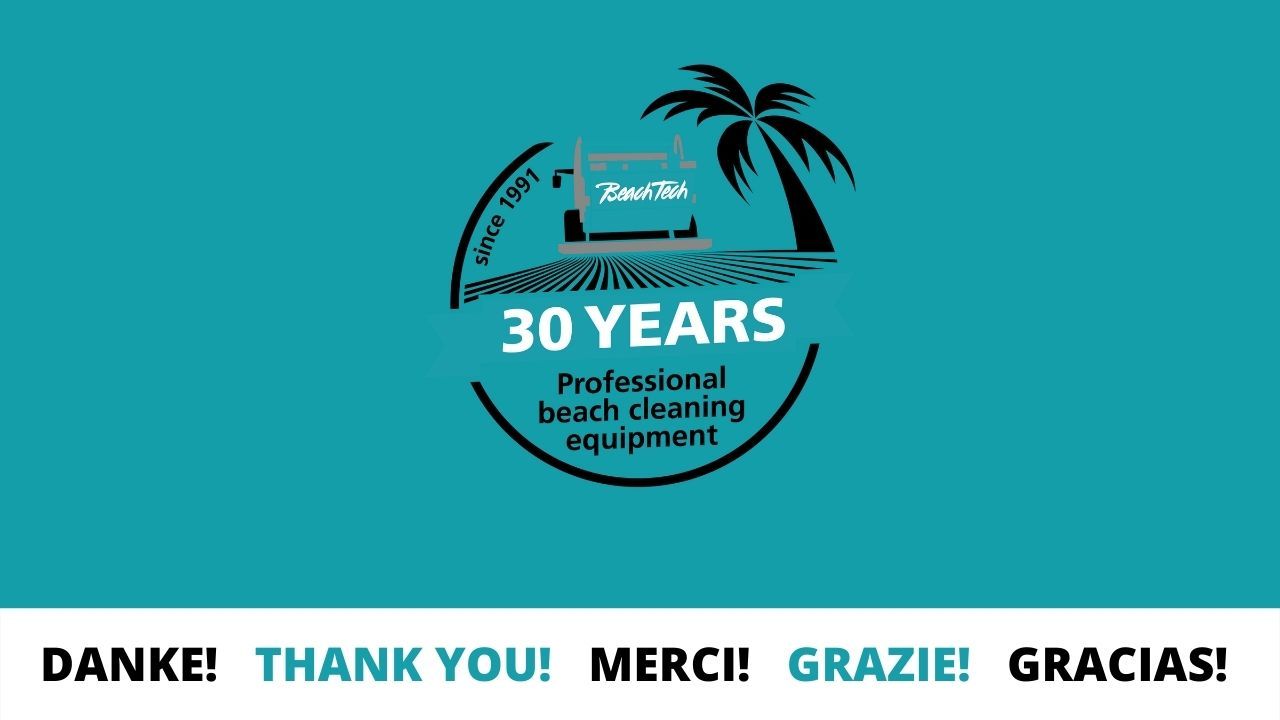 30 eventful years full of innovations and close customer contact lie behind us.
In the meantime, more than a thousand BeachTech beach cleaners are on the road on beaches all over the world. Customers can choose from many sizes and different cleaning technologies - the right BeachTech for every requirement. BeachTech is a reliable and efficient partner on and off the beach and today sets the standards in the mechanical beach cleaning market.
BeachTech scores particularly highly in comparisons of cleaning quality and efficiency! New models like the BeachTech 2500 and its patented, innovative composite screen belt, the BeachTech 5500, a new self-propelled machine, and the BeachTech 1500 are paving the way for the next 30 years.
We promise: It remains exciting!
Our many years of success are the result of many: customers, dealers, employees - worldwide. We would like to thank them all - for their trust in and commitment to our BeachTech beach cleaners.

A small insight into what has happened in our anniversary year here.