A model for any situation
The new BeachTech 1500 is suitable for use on and off-beaches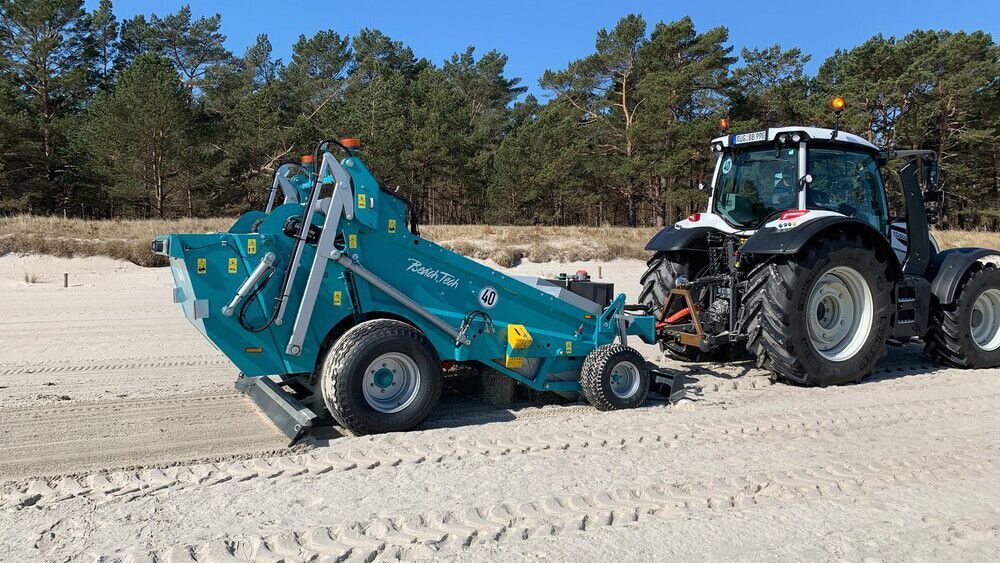 The new BeachTech 1500 beach cleaner from Kässbohrer is distinguished by its particularly robust design. The design makes the beach cleaner suitable for off-beach use wherever soil needs to be prepared or rocks need to be picked.

On the beach, the BeachTech 1500 provides a clean and safe sand surface. The sand is picked up, and the conveyor system unit then carries it across a vibrating screen so that all objects larger than the selected screen size are collected in the container. The cleaned sand is screened and dumped back onto the beach. Even the tiniest pieces of litter such as cigarette butts, broken glass or bottle caps are reliably caught by the screen, as are plants growing in the sand.
The BeachTech 1500 is an efficient and economical option for "power screening" in a wide variety of applications. The robust cleaning unit keeps the maintenance effort low. The unit can be used smoothly on difficult beaches or off the beach – for applications ranging from beach cleaning to maintaining sand courts for a wide variety of sports, riding facilities, preparing seedbeds, cleaning water filtration retention ponds or gathering rocks.
There are nine different vehicle types, which means BeachTech has the right beach cleaning device for any use.