Alliance and BeachTech
BeachTech successful in the removal of plastic resin pellets on the beach in Sri Lanka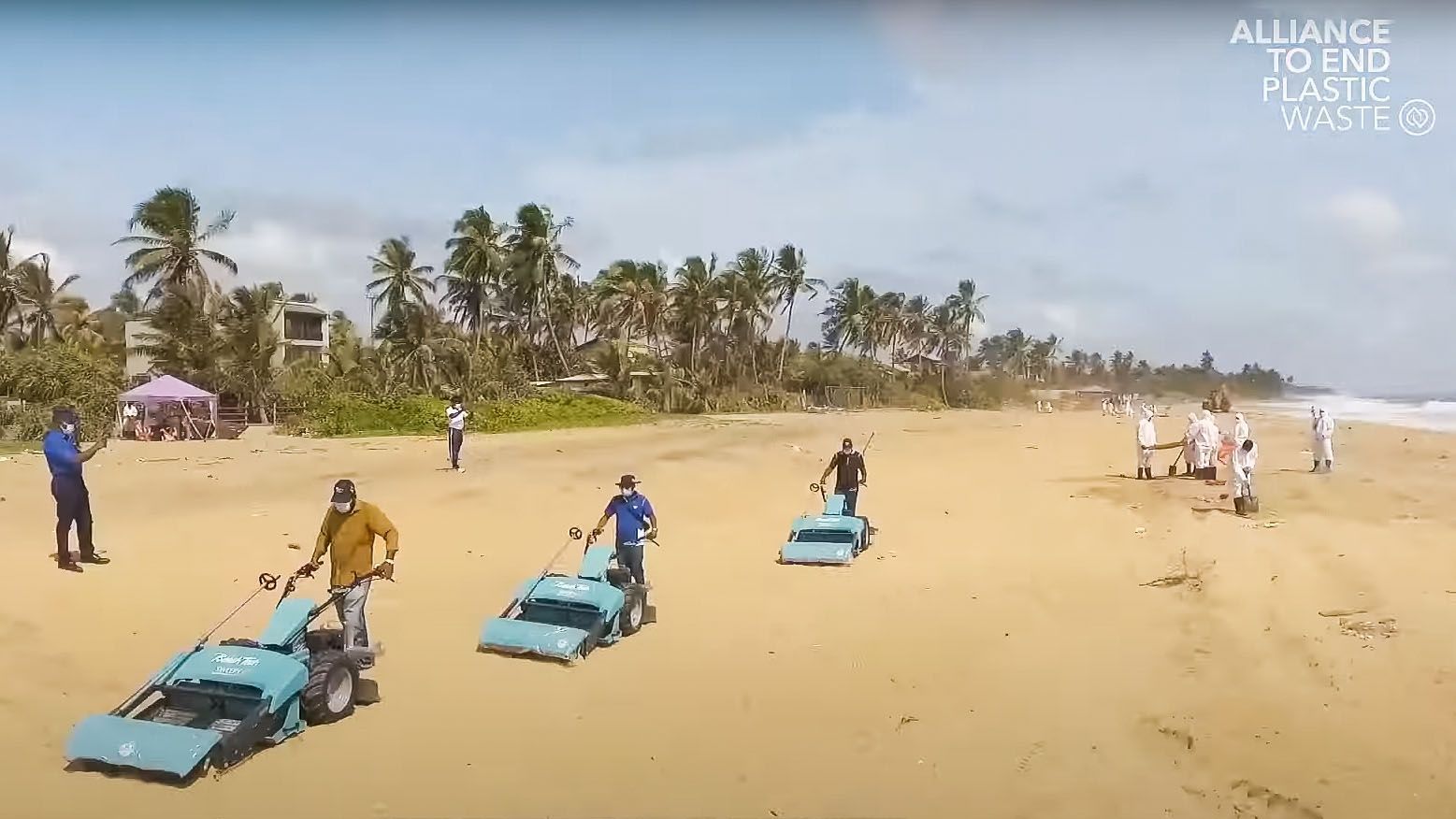 BeachTech beach cleaners are currently being deployed in one of the largest clean-up projects in the world, removing plastic resin pellets washed ashore from the beaches of Sri Lanka. The pellets are known as "nurdles".
At the end of May 2021, following the sinking of the X-Press Pearl cargo ship, large quantities of nurdles were washed ashore on the beaches of the western shore of Sri Lanka.
Efficient cleaning with BeachTech beach cleaners.
Alliance to End Plastic Waste (Alliance, for short), a Singapore-based, globally active non-profit organization, has committed to supporting the local authorities in collecting the nurdles and donated several BeachTech beach cleaners to the Sri Lankan Marine Environment Protection Authority (MEPA). The beach cleaners support the collection of the nurdles along a stretch of beach approximately 700 kilometers long. This makes the beach cleaning campaigns, which have been mostly relying on manual labor thus far, become significantly more efficient.
For this purpose, BeachTech offers the ideal solution because BeachTech beach cleaners have an area coverage of up to 30,000 m2 per hour, which is approximately the equivalent of six soccer fields. Thanks to their patented innovative cleaning technology, they reliably screen large quantities of nurdles, for example. The pick up blade can be lowered until it is immersed 30 cm deep in the sand so that not only the nurdles on the surface are picked up. All objects that are larger than the selected screen size are collected in the container and can be fed back into a recycling process. The cleaned sand is screened and dumped back onto the beach. In only one pass, up to 95% of the nurdles are removed from the sand, and they are prevented from getting washed back into the sea.