Karl May Festspiele Burgrieden
BeachTech setting the stage for the Wild West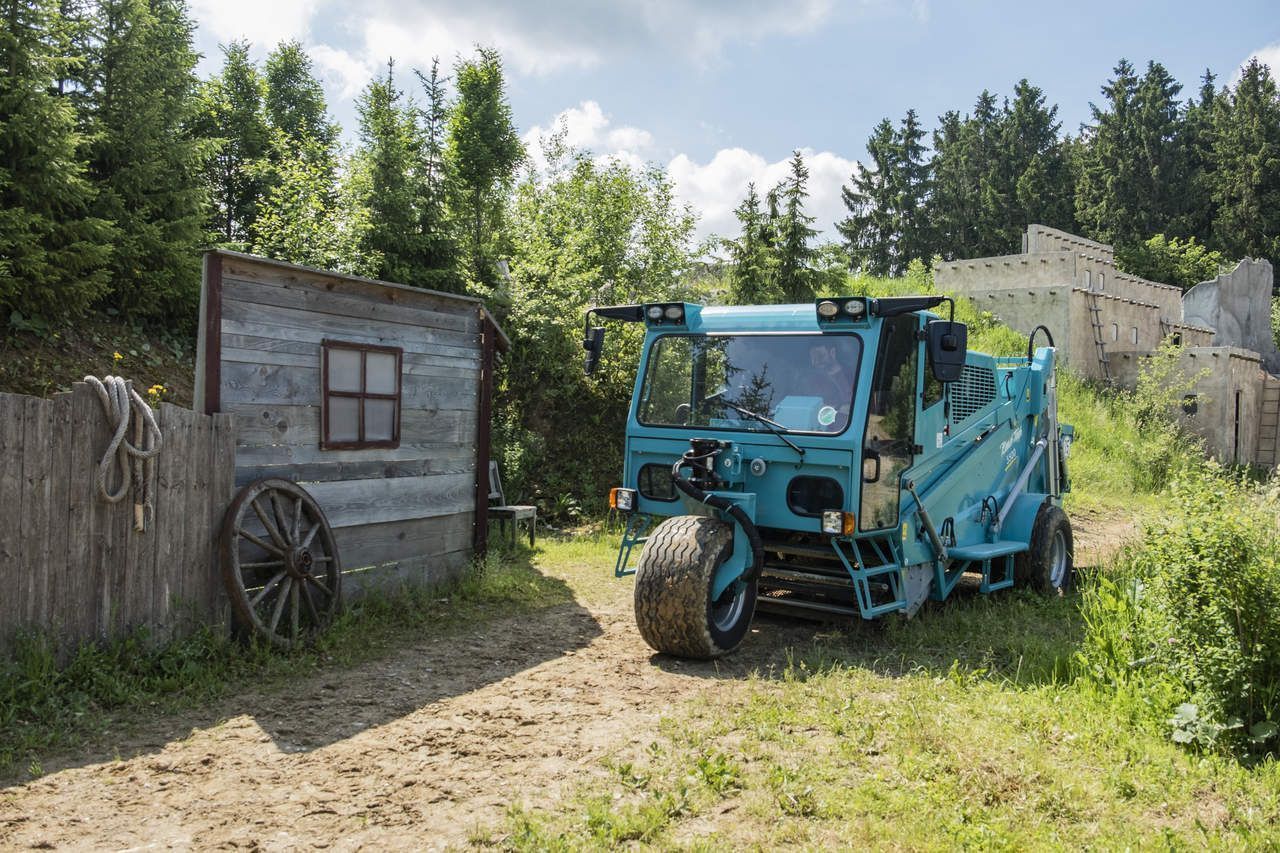 In June, a BeachTech 5500 cleaned the sand surfaces of Festspiele Burgrieden – one of the largest open-air stages in Upper Swabia, quite close the Kässbohrer Geländefahrzeug AG headquarters.
Since 2014, the Festspiele Burgrieden have been staging an open-air play based on the writings of Karl May every year. May was a German nineteenth-century author whose writings have shaped (and continue to shape) his country's concept of the Wild West. The Huitz family and their collaborators have taken a brownfield plot at a business park and turned it into scenery that has a nice Western feel and attracts upwards of 20,000 enthusiastic spectators every season. Children and young-at-heart adults get a close-up view of the action. They can see looks of enjoyment on the actors' faces, they feel the heat of fire up close, and sudden explosive sounds have them jumping in their seats. They smell the fumes of gunpowder and the horses that gallop on a dirt track in front of and behind the spectators.
Over the years, more and more rocks have begun to come up through the fleece. A danger to horse and rider! This is why a BeachTech beach cleaner was used to give the sand surface a thorough cleaning in advance of the season. The beach cleaners from Kässbohrer do not only roam the beaches of the world – they also clean sandy surfaces for a wide variety of sports, water filtration retention ponds and even riding facilities. Any objects larger than the selected screen size are collected in the container. The cleaned sand is screened and dumped back onto the beach. Even the tiniest pieces of litter such as cigarette butts, broken glass or crown caps are reliably caught by the screen, in addition to rocks and plants growing in the sand.
The result is always a clean and safe sand surface. The horses at the Karl May Festspiele Burgrieden can gallop worry-free onto the stage as part of the thirty-five performances of this year's show, entitled "Old Surehand". The show opens on July 3, 2021 – and all we can tell you is this: It will be worth a visit!