Special parts sale
Order BeachTech and Cherrington spare parts at special conditions!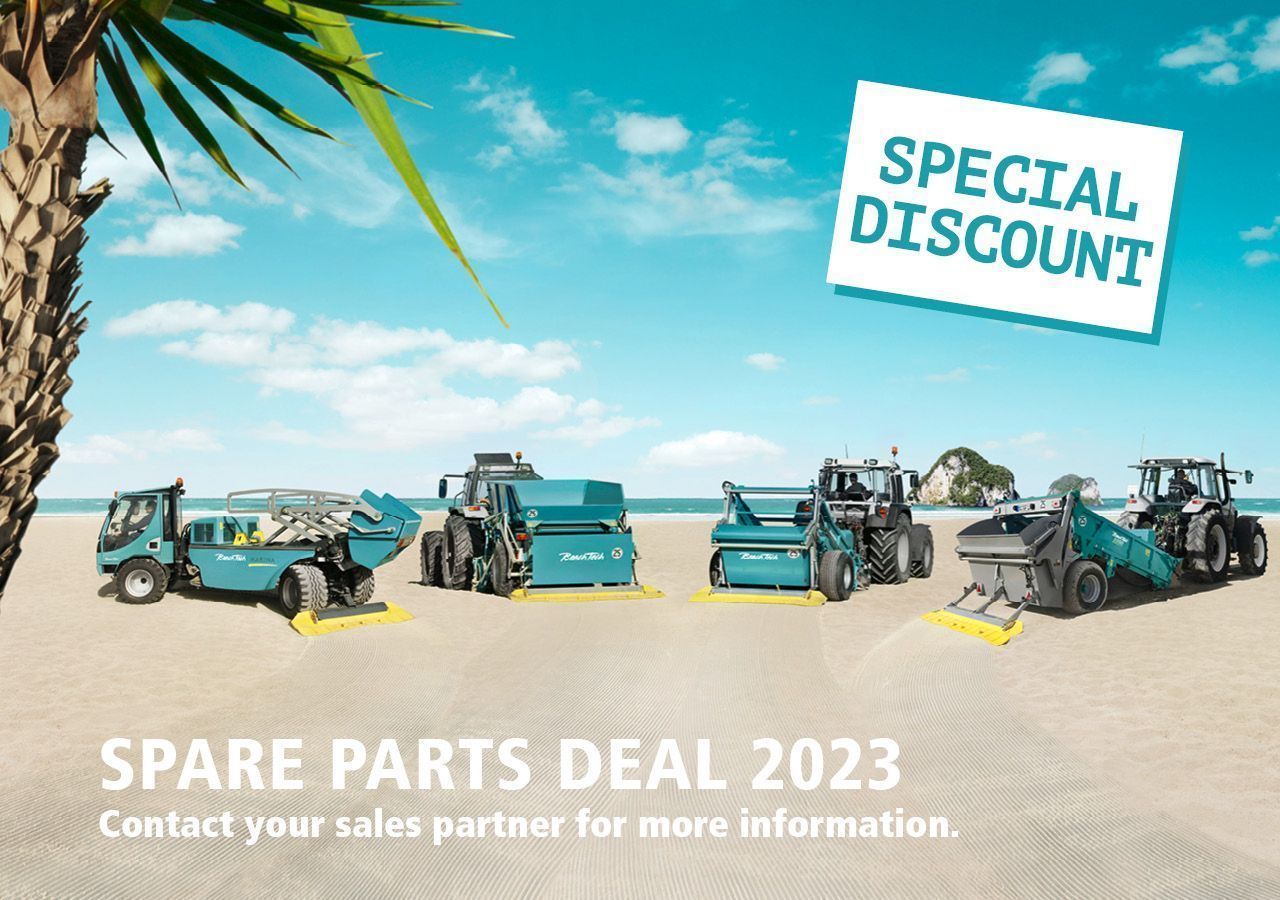 From February 13th 2023 – March, 31st 2023, customers can purchase selected original spare parts for BeachTech and Cherrington beach cleaners at special conditions.
Original spare parts provide reliability and durability, ensuring a long life for your beach cleaning machines.

Contact your sales partner to obtain further information and to place orders.
Note: The special sale for North America starts on April, 1st 2023.