BeachTech 1000
The versatile mobile screener
During cleaning, the sand and dirt is passed over a the oscillating screen and thus cleaned more thoroughly than with a rake
Wide
range
of
applications
Thanks to the versatility and area coverage it is the first choice for not only the beach but horse arenas and sod farms
Thanks to its rugged design, the BeachTech 1000 is very suitable for stone picking lawns and seedbeds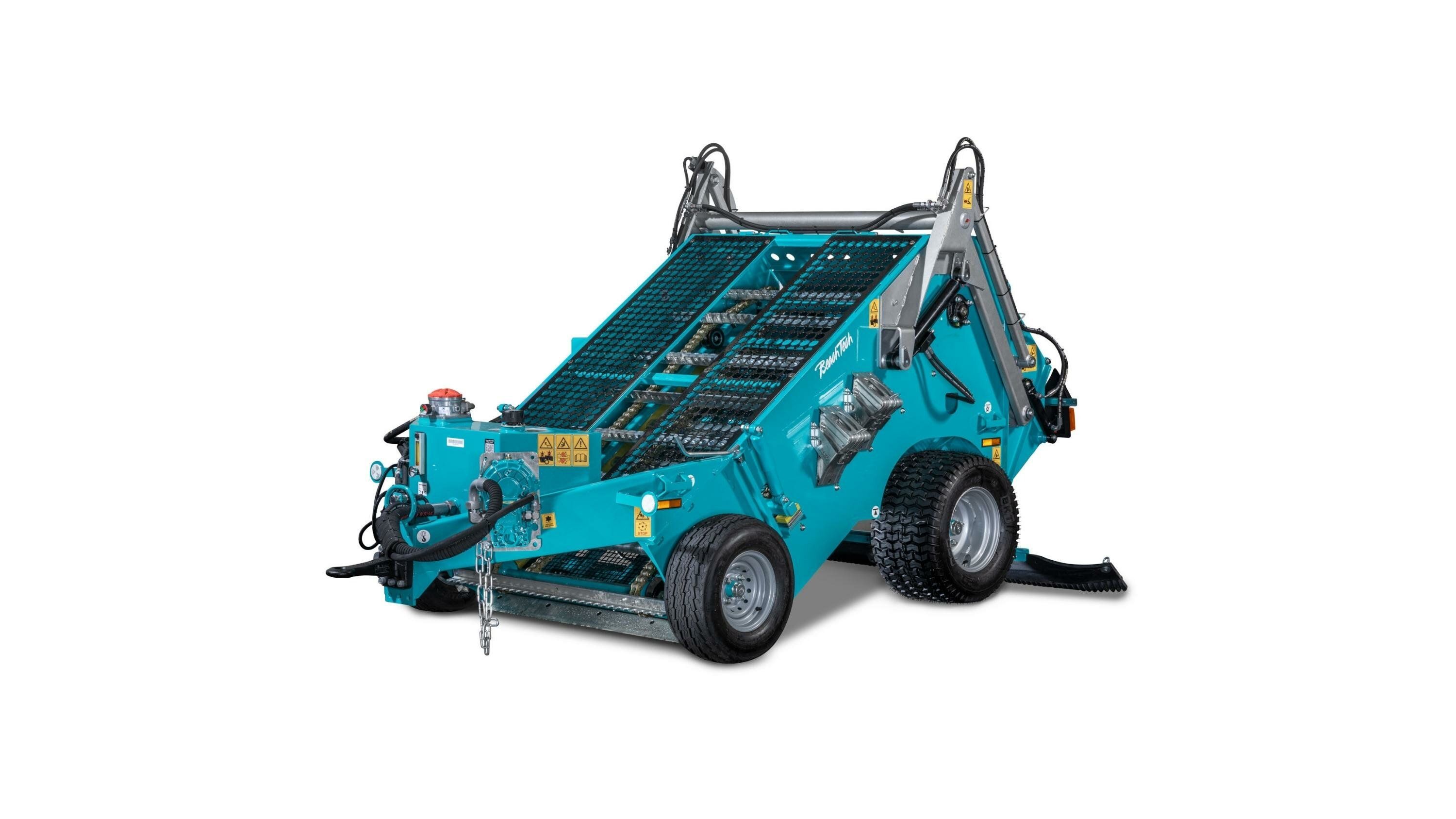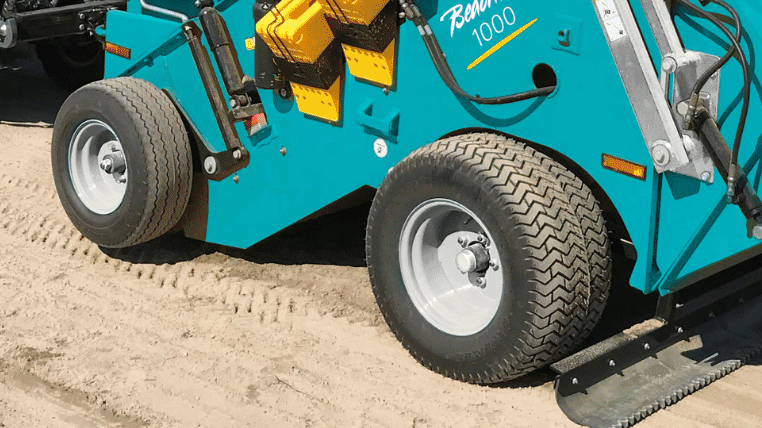 High Flotation tires for high payloads at low air pressure. The special tires provide the beach cleaner with the best possible traction on soft surfaces.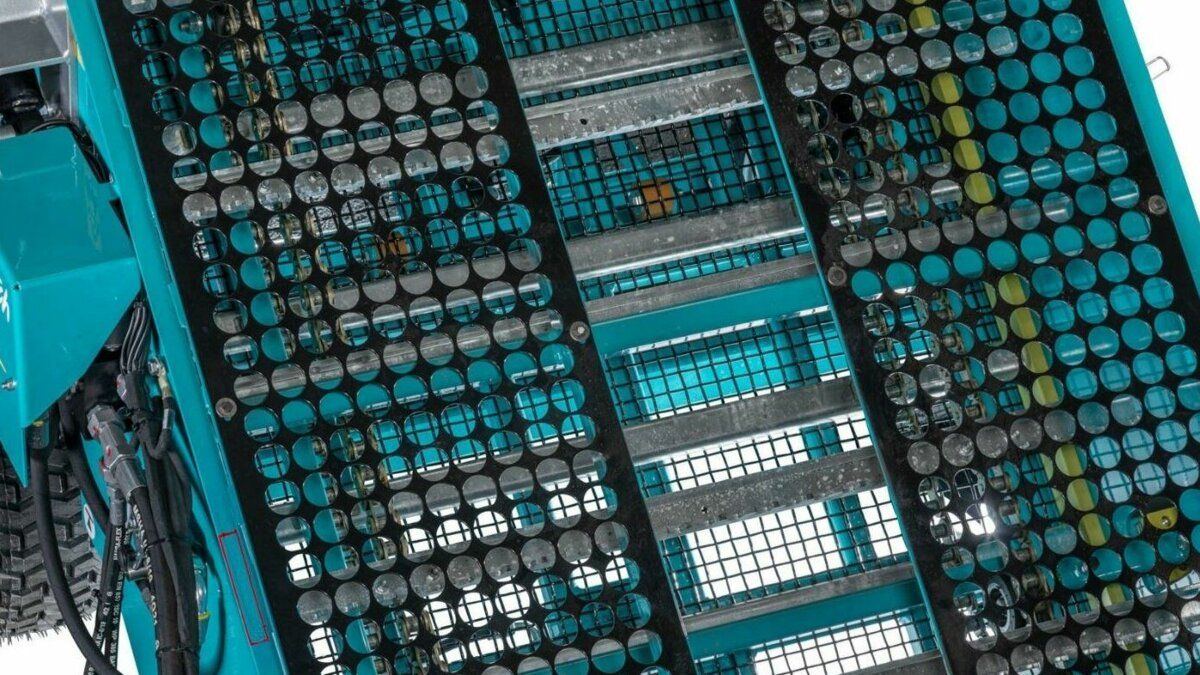 The beach cleaner picks up the sand or top soil. The conveyor system loading paddles carry the sand and debris up and over the oscillating screen. The screen plate is available in different mesh sizes. Any objects larger than the selected screen size are collected in the collection bin. The clean sand falls through the screen, leaving a perfectly cleaned beach.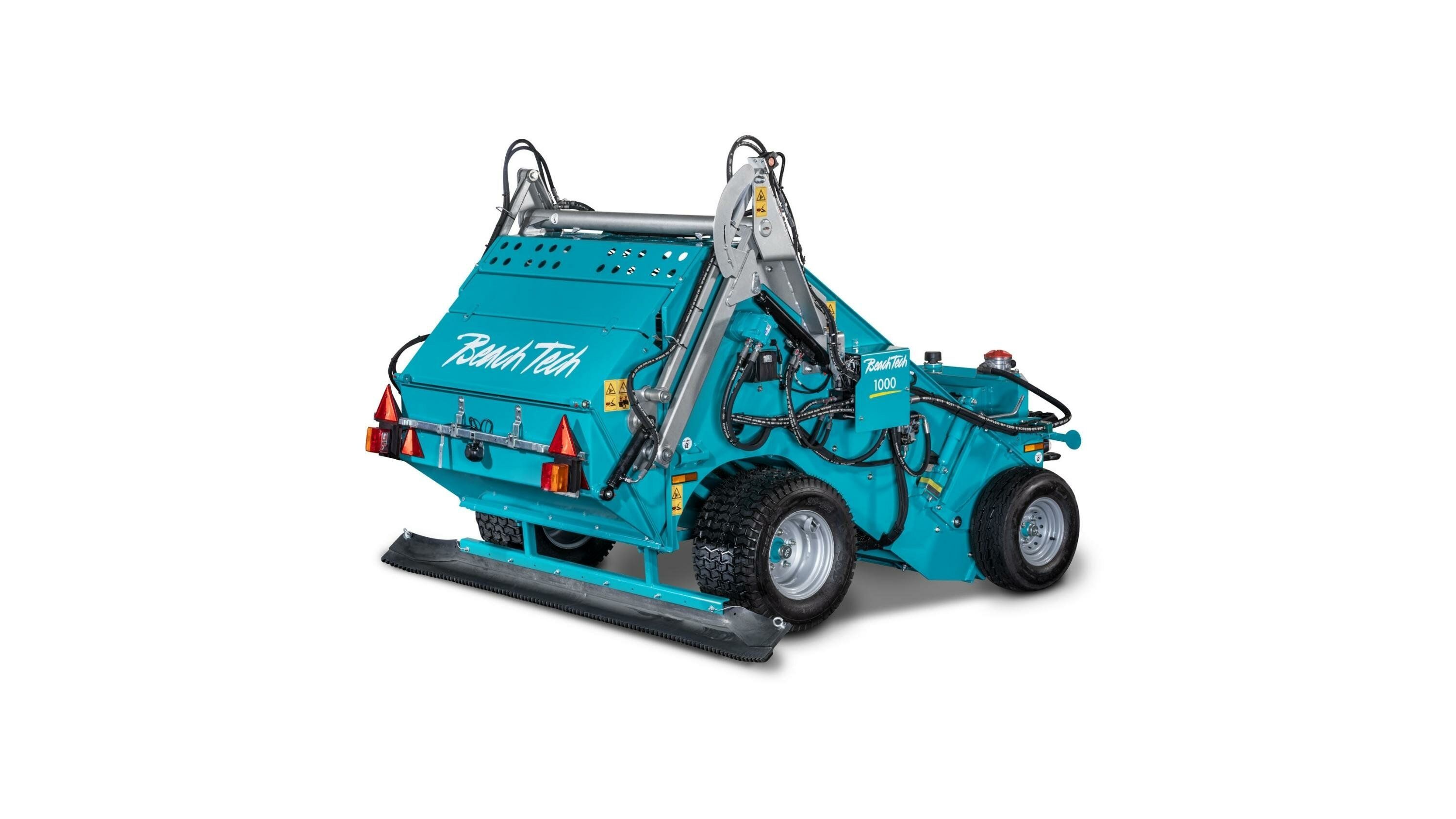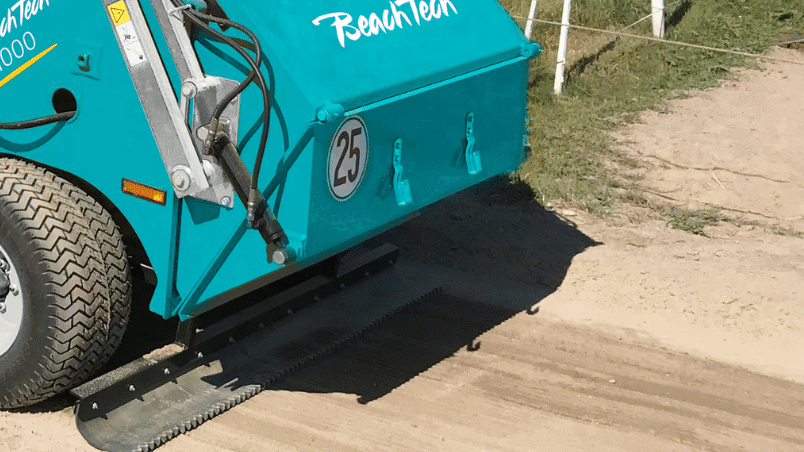 The finisher smoothes the sand surface and compresses it slightly. In doing so, it leaves behind the grooved pattern - the signature of a cleaned and inviting sand surface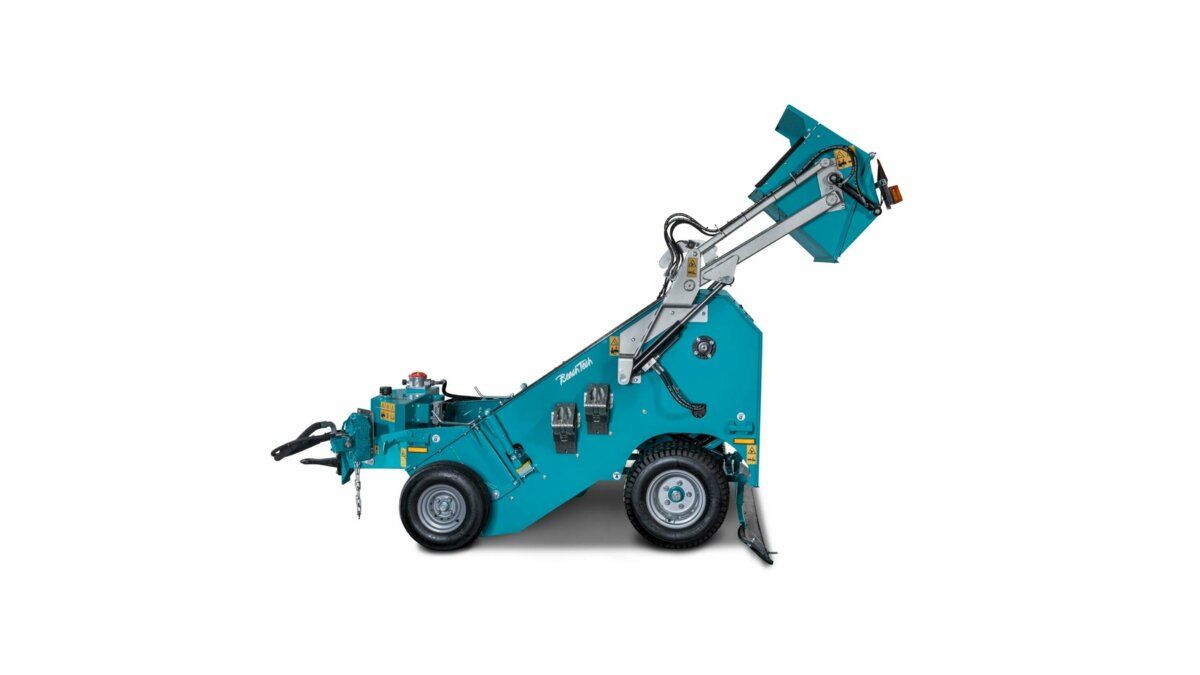 The collection hopper can hold up to 0.4 m³ (0.52 cu. yd) of trash, stones or other material. Emptying is hydraulically controlled, and the dump height of the beach cleaner is 1,524 mm (60 in.).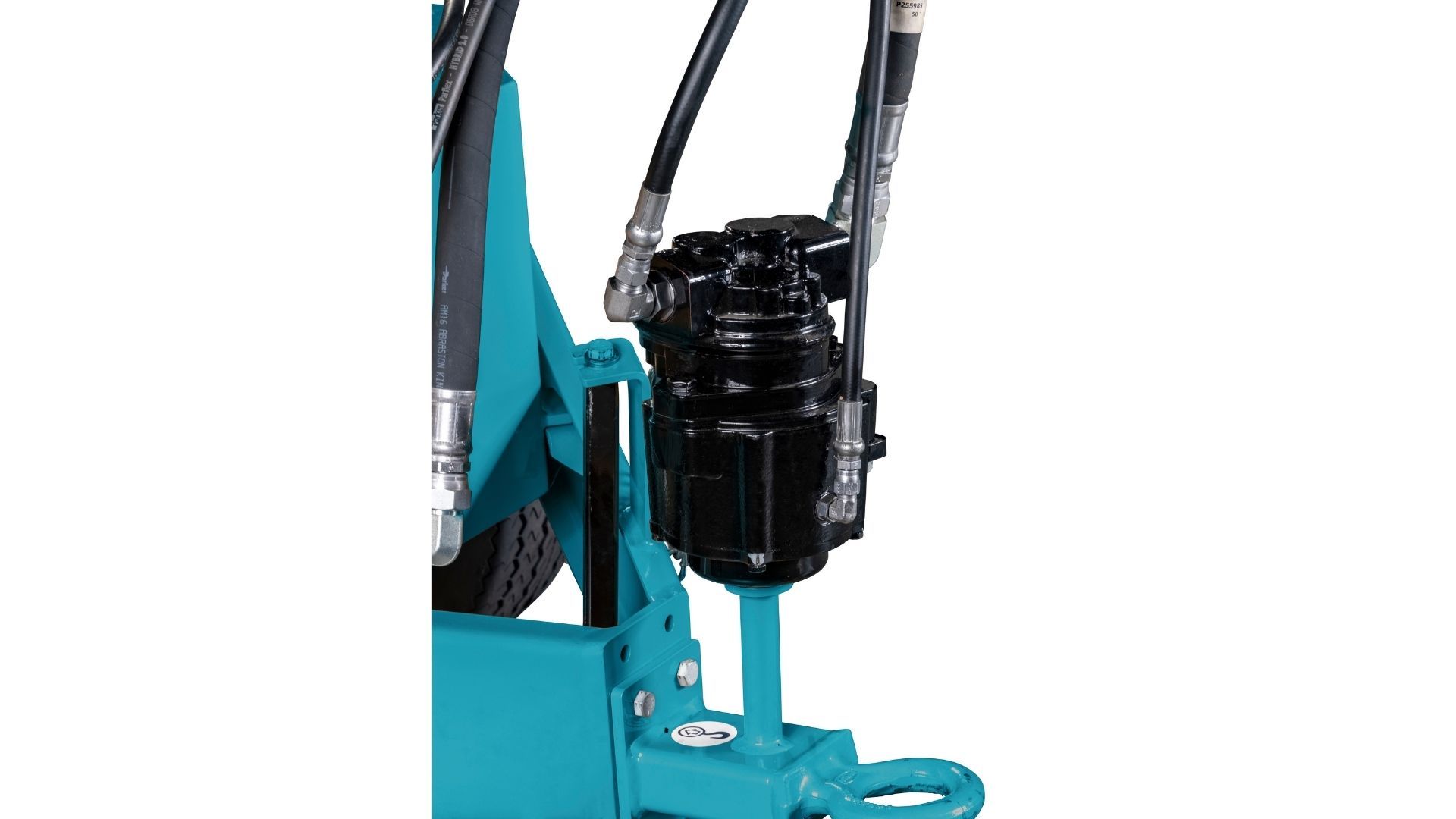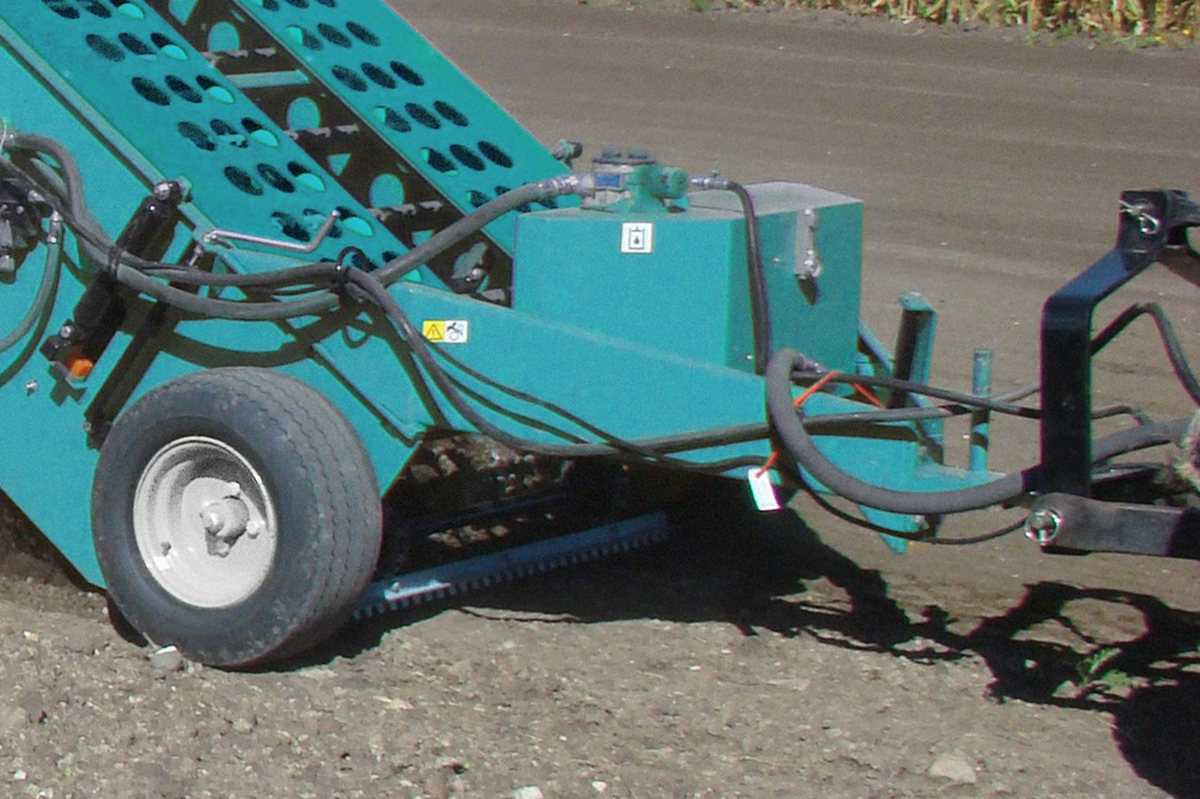 To operate the BeachTech 1000, a tractor with 30 - 45 hp (depending on sand conditions), a PTO speed of 540 rpm and a 3-point hitch, Cat. I is required. The slip-on pump gives the beach cleaner a tight turning circle for great flexibility.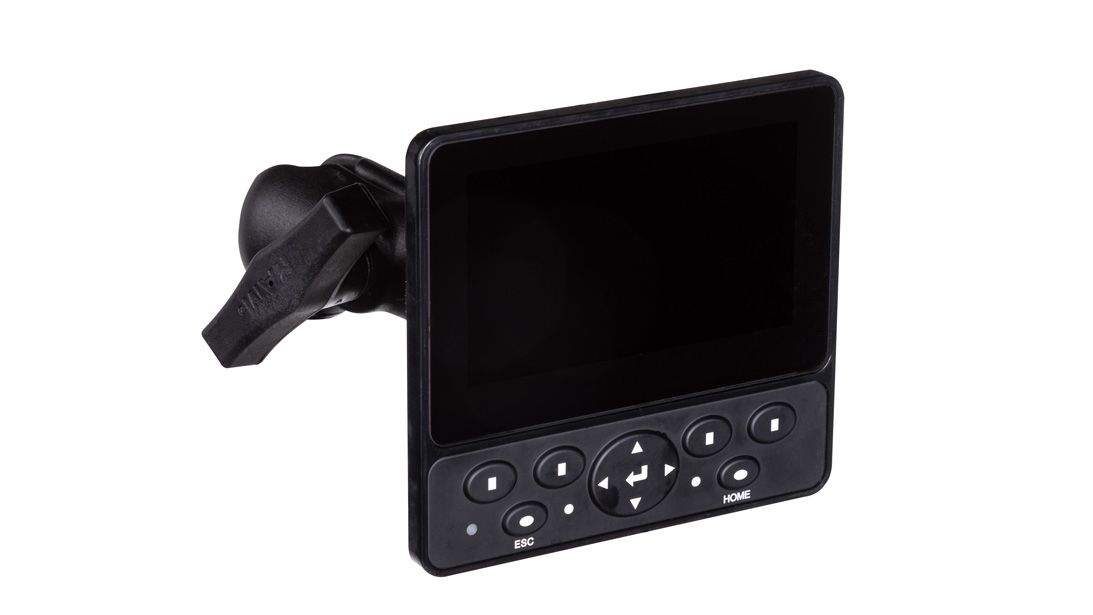 Display
The display allows you to control all functions of the beach cleaner easily and comfortably from the tractor:
Activate and control the direction of the conveyor system
Control the finisher setting
Control the dump height of the hopper
Control the dump function of the hopper
Technical Data
Dimensions
Vehicle length
3,250 mm
Vehicle width
1,750 mm
Working width
1,220 mm
Vehicle height
1,800 mm
Dump height
0 – 1,600 mm
Weight
Empty weight
1,220 kg
Permitted total weight
1,500 kg
Permitted total weight (during operation)
2,000 kg
Performance
Area coverage
up to 7,500 m²/h
Capacity
Waste container
0.4 m³
Dimensions
Vehicle length
10 ft 8 in
Vehicle width
5 ft 9 in
Working width
4 ft 0 in
Vehicle height
5 ft 11 in
Dump height
0 – 5 ft 3 in
Weight
Empty weight
2.690 lbs
Permitted total weight
3.307 lbs
Permitted total weight (during operation)
4.409 lbs
Performance
Area coverage
up to 1.85 acres/hr
| Capacity | |
| --- | --- |
| Waste container | 0,5 cu yd |
Request a free quote now!
Get more information or a quote for the BeachTech 1000 towed beach cleaner! Please fill out the form and your local distributor will contact you. Alternatively, you can contact your representative directly. We look forward to hearing from you!