Beach Cleaning
Clean and safe beaches require daily maintenance. As a manufacturer of beach cleaning equipment, BeachTech offers modern solutions for cleaning large and small sections of beach in the shortest possible time - day after day. 
Removes
trash
below
the
sand
surface
Thanks to the screening technology, even trash buried in the sand is removed
Picks
up
the
smallest
debris
Glass fragments, cigarette filters or syringes are reliably removed
Minimal environmental
impact
The wide tires of the beach cleaners guarantee very low ground pressure, which is evenly distributed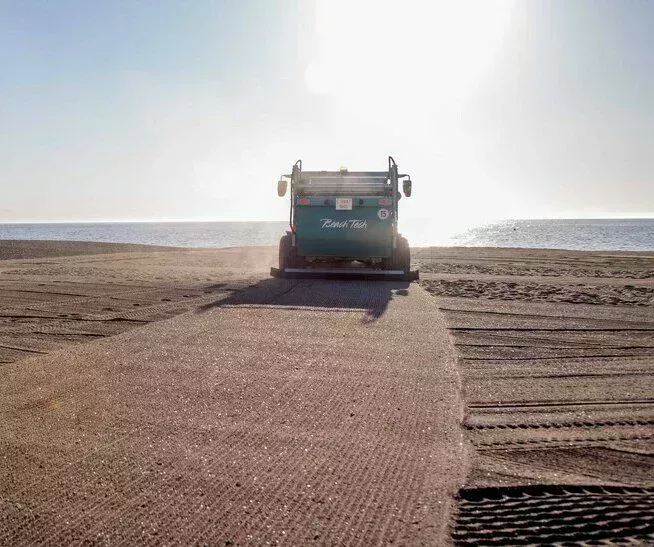 Cleaning beaches with BeachTech
Many contaminants or potentially dangerous objects, such as splashes or broken glass, are found below the surface of the sand.
BeachTech beach cleaners pick up the sand via the pick-up coulter and guide it over a rotating sieve belt or sieve plate. There the dirt is sieved out of the sand. Even the smallest pieces of dirt, such as cigarette filters, broken glass or crown caps, but also larger objects such as cans and packaging waste can be removed in this way.
The waste is transported into the beach cleaner's collection container, while the cleaned sand falls back to the ground and is smoothed by the finisher - leaving behind a clean and inviting beach.
Request a free quote
Get to know our products! To suit your individual requirements, you can find self-propelled, tractor-drawn or hand-operated beach cleaners with different area capacities. Please fill out the form and one of our experts will contact you to recommend the right product for cleaning your beaches.